Worked On
Recognise-it
Has the ability to identify single & multiple face placements in a picture using Clarifai API.
Chat-App
Allows communication for two or more people in a chat room.
Robo Friends
Makes use of Robohash API to display robots list and their personal information.
Expertise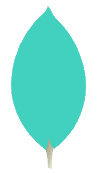 MongoDb
I am a web developer with a degree in business administration and an interest in conceptualizing user-friendly interfaces efficiently.
During my journey of self-learning, I acquired and polished my knowledge and technical skills in languages like CSS3, Typescript and frameworks and libraries like Express JS, React and Redux amongst others, from open-source resources like Freecodecamp, Edx and learning programs organised by Andela in collaboration with Google and Udacity as well as Hotels Ng internship.
My Resume →